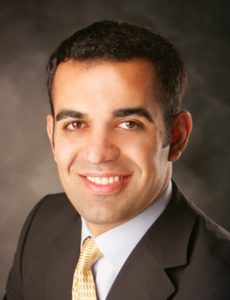 About Sean: Sean is a firm believer of building everlasting relationships. He is also committed to responsible lending and to helping you find a loan solution that is right for you. His goal is to help enable successful homeownership and to improve quality of life for my clients by improving their financial well-being. A very important and satisfying part of his job is offering guidance and education about the loan process and our different mortgage products.
As your lending partner, Sean understands that buying or refinancing a home is a challenging process and can be overwhelming at times. He is here to simplify the process as much as possible and equip you with the knowledge and valuable tools necessary to have a seamless experience, so you can make educated decisions easier and with confidence.
Sean puts his clients' interests first by helping them prepare for the entire experience, starting even before they submit their application and documents to him, and continuing through the closing process. In addition, Sean offer ongoing mortgage reviews after closing to ensure my clients are always
in the most ideal situation. Rest assured that on-time closing of your transaction is his top priority.
Sean's full-service approach is tailored to your unique needs and ensures your complete satisfaction. Throughout his years of experience, Sean has assisted hundreds of first-time homebuyers, self-employed borrowers, high-net-worth borrowers, low-to-moderate income borrowers and investment borrowers in becoming successful homeowners.
He takes pride in being able to provide the highest quality of service and a wide array of mortgage solutions at competitive rates. Whether you are ready to apply for a loan or simply need help to understand what you can comfortably afford, Sean is here to help.
Contact Sean to today to find the best mortgage option for your financial well-being!
Direct: (650) 434.2220